Are you ready for something a little unique this holiday season? I think the idea behind The Giving Manger is pure genius! This is a four piece set that really helps to drive home the purpose of Christmas – A book, wooden manger, bundle of straw, and baby Jesus. This is a great way to bring the true meaning of Christmas right into your home.
100 Days of Homemade Holiday Inspiration continues with Day 71! Each day we are inspiring you with  recipes, decorating ideas, crafts, homemade gift ideas and much more!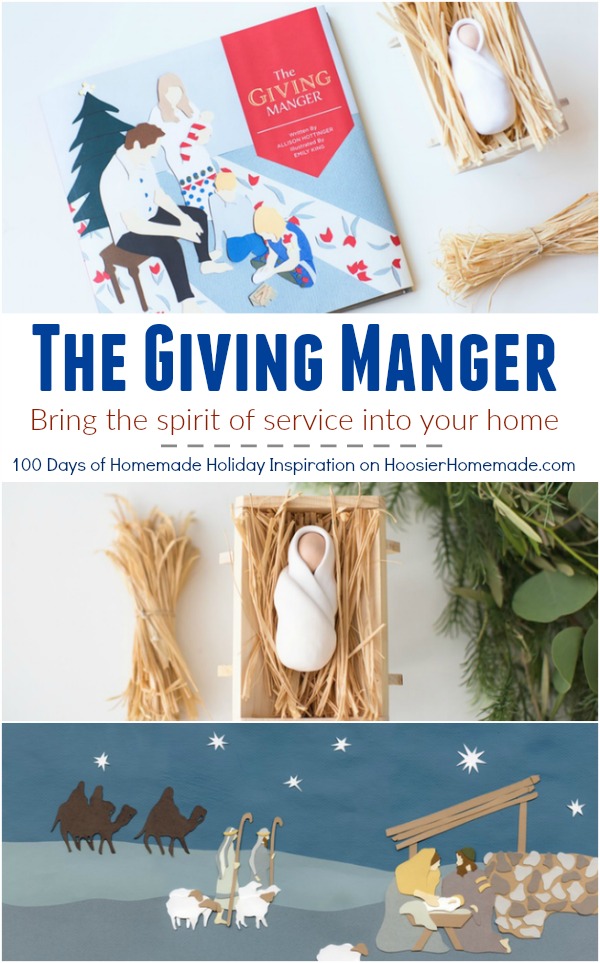 While I very rarely feature a product to purchase in our holiday series, I knew this one was important. When I was recently introduced to The Giving Manger, my first thought was that it was just something else to add to my Christmas buying list. But after The Giving Manger and the meaning behind their project, I knew I wanted to share.
You can use this as a family tradition each year around the holidays. Pulling this out and reminding each other what the season is really all about. Although the bustle of Christmas is fun and exciting, nothing should take away the truest meaning of Christmas. This is a very simple, but strong way to show your kids or family members how to honor Jesus on His birthday! You can go over what each part of the Christmas Box Set symbolizes and soon enough your children won't even need reminded.
Find The Giving Manger by clicking the link below…
NOTE: This is NOT a sponsored post. I do not make any money from promoted this product, I simply love it!
Sign up to receive a daily email full of Holiday Inspiration