O man, if you are looking for something really cute and adorable to make, then these Pine Cone Elves are totally for you. Just look at those cute little elf faces, aren't they adorable? I love that this holiday craft uses practical stuff to make something so awesome. I can just picture these little elves hanging around our home this Christmas season.
100 Days of Homemade Holiday Inspiration continues with Day 64! Each day we are inspiring you with  recipes, decorating ideas, crafts, homemade gift ideas and much more!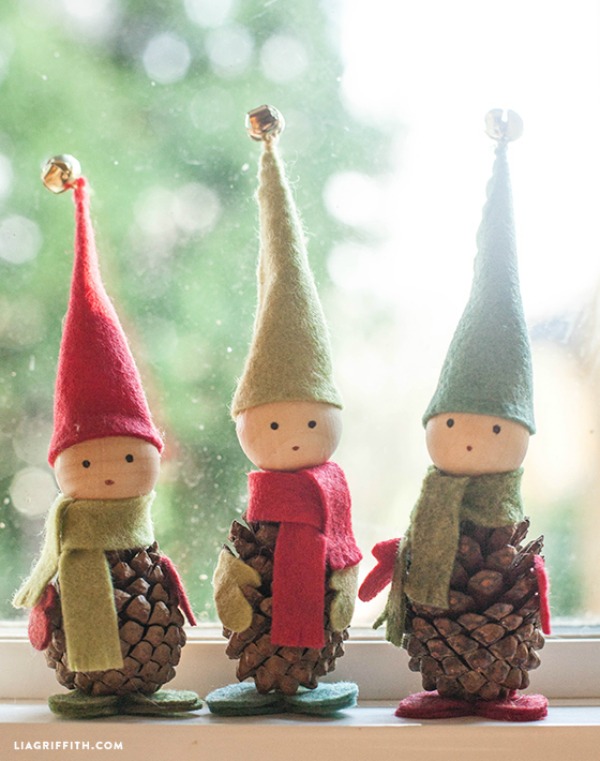 Gather the family this holiday season and make these elves. Since it's still fall out, at least where we live, it's a great opportunity to gather pine cones for all of the fun crafts you can do during the winter months. It's not likely you'll be pine cone hunting in two feet of snow. Keep in mind that you can also purchase pine cones from your local craft store. Well there's only one thing left to be said. Keep calm and Pine Cone Elf on!
Find these Pine Cone Elves by Lia Griffith by clicking the link below…
Sign up to receive a daily email full of Holiday Inspiration