Our boys have been enjoying a little time off this week for Spring Break. I thought it would be the perfect time to let them try the new Kinect Rush Video Game, A Disney žPixar Adventure. Our oldest son Andrew, is a video game enthusiast, so I asked him to review the game.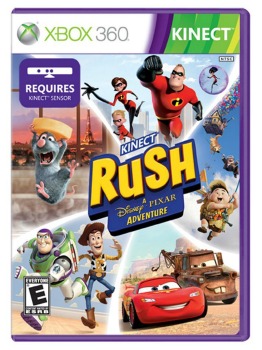 Kinect Rush is the next game in line from the people over at Disney. The premise is simple, but it works: you play as a boy in Pixar's park, making friends by playing imaginary adventures with them. In these adventures you play in the worlds of five Pixar movies: Toy Story, the Incredibles, Cars, Up, and Ratatouille. You play alongside the beloved characters of those movies in a variety of challenges, from walking and jumping to driving and flying.
The controls that let you navigate these challenges are a mixed bunch. The controls for driving, flying,  and even falling are handled well; you'll rarely bump into something due to the game not recognizing you. The controls for the platforming sections, however, are slow or unresponsive at times. The good news is that this is only a minor annoyance; the bad news is that these platforming parts make up most of the game.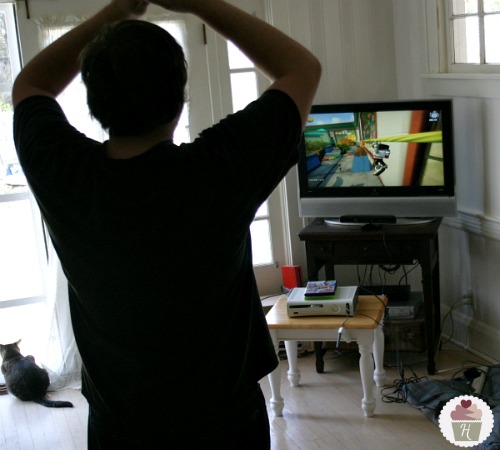 The game sports about five hours of gameplay in 15 missions, which is a bit on the bare side content-wise. But each mission is fun enough to come back to, and in-game bonuses and unlockables give you plenty of reasons to do so. You'll still end up playing this game more than just five hours. Kinect Rush also has a fun little feature that scans you and recreates you as a Pixar character. While mine didn't turn out looking like me, it's still a neat concept.
Where this game really shines is its presentation. The worlds have a decidedly Pixar feel about them, and each world is tailored to look like it came straight from its movie. The characters are animated well, and while not all the voice actors have returned for their roles, their replacements do a fine job. Only the most discerning fan will be able to tell the difference. The music that plays in each world is original and fits nicely.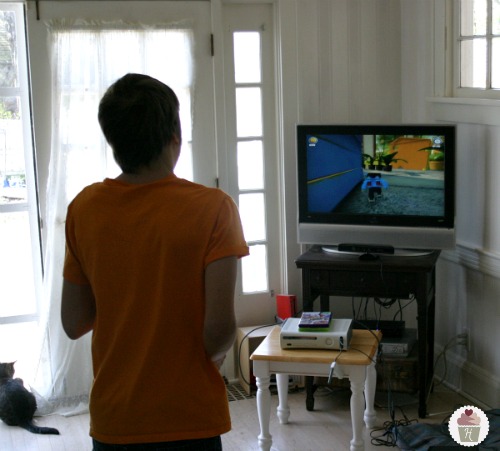 Overall, Kinect Rush is a fun game that lets you play alongside your favorite characters, and your favorite people. While it may not be packed with content and the controls are less than stellar, this game is still great fun for both young and old. And after all, isn't that what Pixar has always been about?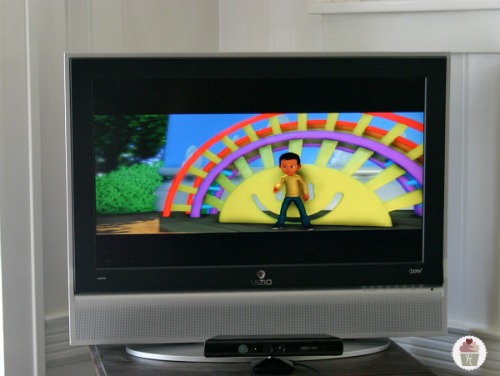 Thanks Andrew! While my boys are a little older, they still had fun playing the Kinect Rush: A Disney Pixar Adventure. We were excited to give the Kinect a try, and ended up renting a couple more games at the Video Store. It was rare that we were all home last Friday, and enjoyed Family Game Night. The boys got a kick out of me trying to play, but we all had a blast and laughed so hard, we were crying.
Kinect Rush: A Disney Pixar Adventure is available at Walmart for around $50, in my opinion, a great game for the money.

Disclosure: This post is part of a campaign I am participating in with the Walmart Moms. Walmart has provided me with compensation and product for this post. My participation is voluntary and opinions, as always are my own.